Neighbor To Neighbor Ministries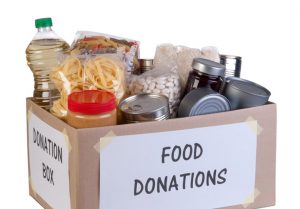 Neighbors Together of Union County, Oregon stepped in for Neighbor to Neighbor Ministries, which was dissolved in 2016 after serving the less fortunate in Union County for at least three decades.
After 30 or so years at Valley Fellowship church on 507 Palmer Ave, La Grande, Oregon (behind Valley Fellowship Church) we are moving the food bank to Mountain Life Church by Walmart in Island City. 
Mountain Life Church is at 10700 S Walton Rd, La Grande, OR 97850
Food Bank distribution and Fresh Alliance distributions will stay on the same days of the week and times.
Neighbor To Neighbor Ministries

Neighbors Together of Union County, Oregon is stepping in for Neighbor to Neighbor Ministries, which was dissolved earlier this year after serving the less fortunate in Union County for at least three decades.

Read More: Aug 2016
https://www.lagrandeobserver.com/archive/new-community-service-organization-filling-a-void/article_16759291-0f8a-5e82-980e-fbbcf209ccc1.html